Jaguar Oil Change Service & Coupons | Chesterfield, MO
One of the most vital ways you can ensure your Jaguar performs at its best is by having oil changes completed at regular intervals. When you visit Jaguar Chesterfield in Chesterfield, MO, for your oil change service, you can be confident in the exceptional care our Jaguar-trained technicians deliver to meet the high standards of quality set by Jaguar.
Visit our service center to schedule an oil change for your Jaguar and explore available service specials for potential savings opportunities on your next visit. If you have any questions or would like to schedule service by phone, our team is happy to assist when you contact us at (636) 777-5801.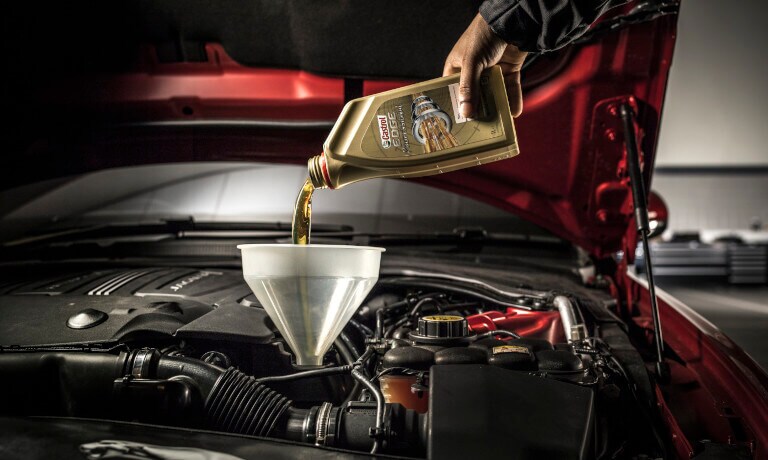 When to Change Your Oil
There are many factors to consider when determining if you should have your oil changed more frequently than the factory-recommended interval. The engine type (gas versus diesel) of your Jaguar, the type of oil you're currently using, how often you drive, how hard you drive, and your typical driving environment are top factors.
Jaguar oil changes — including Jaguar EliteCare service — should be completed at the intervals set forth by Jaguar for your specific model. You can find this information in the Passport to Service or by contacting our service team at (636) 777-5801.
Jaguar Oil Change Diagnostic Light
Recent-year Jaguar models are engineered with advanced technology and sensors that measure engine performance data and fluid levels to calculate service intervals closely aligned with how you drive. The recommendations provided by these systems are an estimation and regular oil checks should be independently completed.
Conventional vs. Synthetic Oil
Synthetic oil is chemically formulated with additives that aid in breaking down engine deposit buildup to ensure maximum fuel economy and performance. Conventional oil is produced from crude oil and is less refined than synthetic, but can still contain beneficial additives. Recent-year Jaguar models use Castrol® synthetic oil — refer to your owner's manual for model-specific information.
Importance of Routine Oil Changes
Over time, engine oil can degrade or form deposits that can decrease the overall performance and fuel economy of your engine. Completing routine oil changes helps ensure your Jaguar performs at its peak.
Benefits of Oil Changes at a Dealership
Our Jaguar-trained technicians know your Jaguar inside and out. We use the latest diagnostic tools and technology, and genuine Jaguar parts and filters so you can be confident your oil is changed to factory specifications.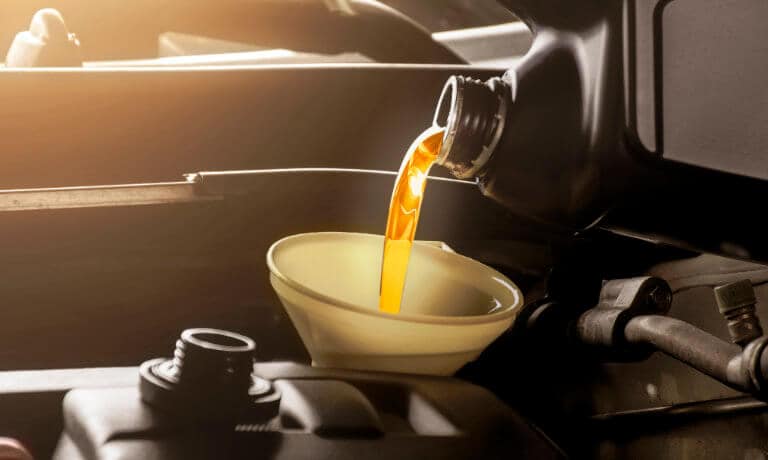 Oil Change Coupons
Take advantage of savings opportunities on your next Jaguar service or oil change with available coupons.
This Month's Offers
Schedule an Oil Change Near Me
Ready to schedule an oil change for your Jaguar? Our service team at Jaguar Chesterfield in Chesterfield, MO, can assist when you call us at (636) 777-5801.
How Can We Help?
* Indicates a required field